Item: 20HBR60S (Dial tire pressure gauge with hose)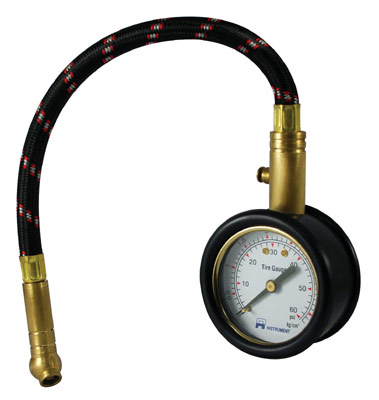 Dial: 2"
Steel case and ring, acrylic window, pressure holding-bleeding button, flexible hose,
360o swivel angle chuck
Range: 0-15psi, 0-30psi, 0-60psi, 0-100psi, 0-160psi, available for bar, kg/cm2, kpa etc
Accuracy: ANSI B40.1 Grade B
Suitable for any passenger vehicles.
20HBR series with rubber gauge protector.


Download relative catalogues and other documents here.